Southampton, United Kingdom - Tiniuc's debut EP 'Cybernetic Pipe Dream' takes you on a Synthwave adventure
The EP
Cybernetic Pipe Dream (out now!) represents Tiniuc's debut as a solo artist. Its five tracks include aggressive electro-metal bangers, retro-inspired synthwave anthems and everything in between. The EP launched on the 9th of July, and it is available on CD, Bandcamp, Spotify, Apple Music & all other major platforms.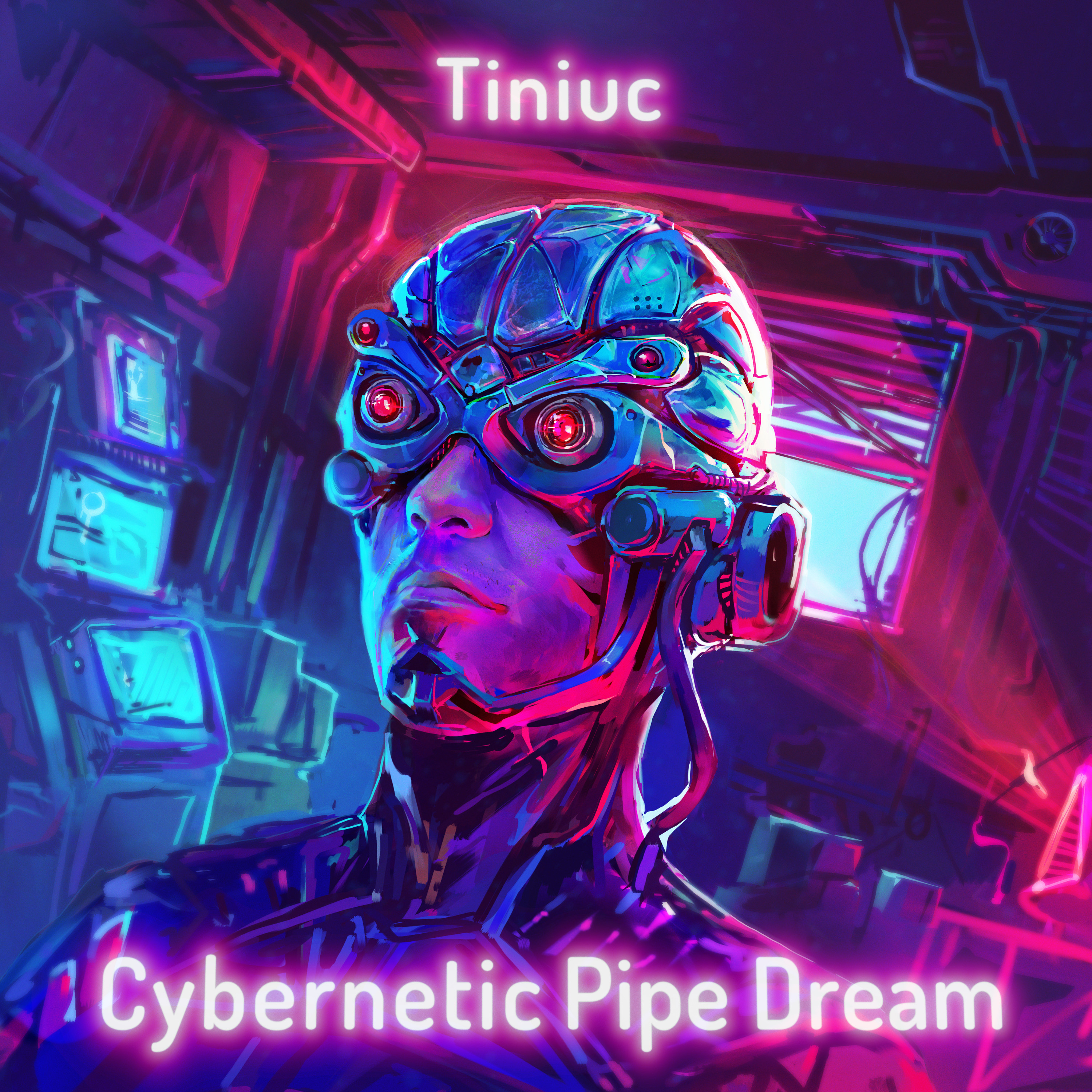 The first two tracks, Filthy Sin & Unholy Industry, express the frustration of being born in a flawed world without the agency to fix anything about it. The third track, Origins, is a meditation on the limited amount of time we can spend with our loved ones, and how we must make the most of it. The last two tracks embody yearning: Eternal Cobalt remembers better days in recent memory, while Nostalgia 1983 describes longing for an era you never lived through.
The Artist
Alex Tiniuc is a producer and multi-instrumentalist based in Southampton, Hampshire. His composition, Free Man's Tune, was recently featured on Fiesta FM's radio show SO:Late. He has worked with well-known local acts such as Fragile Lucy & Issy Somers, but also musicians based in Indonesia, France & the United States.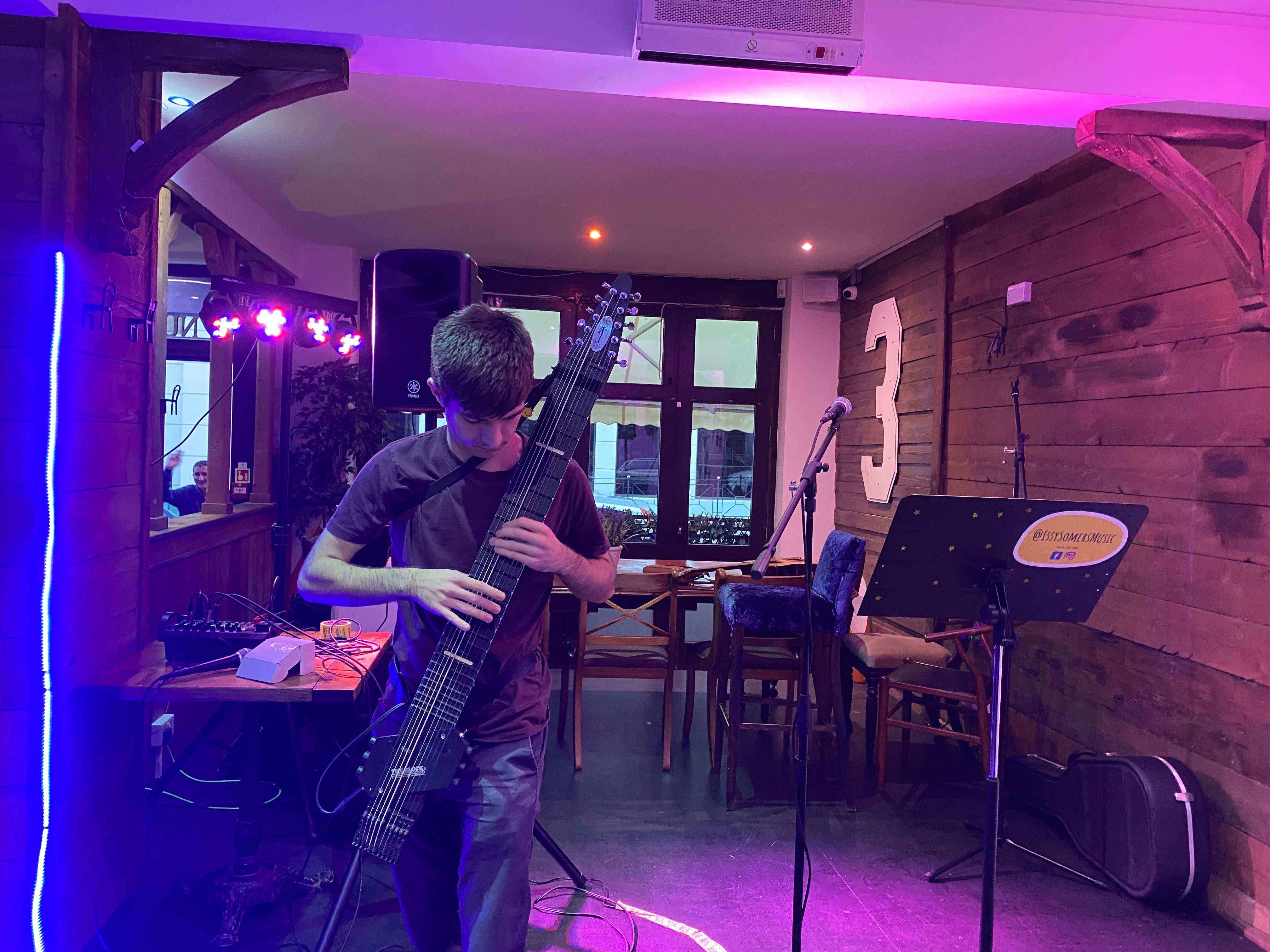 Within Southampton, he is best known for his instrumental performances on the Chapman Stick. He has played at the Hands of Love event at MAST, and has been selected as one of the final acts to compete in The Hobbit's 2022 Battle of the Bards, where he will perform on the 9th of June, exactly one month before the launch of Cybernetic Pipe Dream.
Biography
Alex has been performing live music since he was 12 years old. Around 2010, he played acoustic and electric guitar for Perpetuum Folk, a folk choir which performed at festivals and celebrations all across north-east Romania.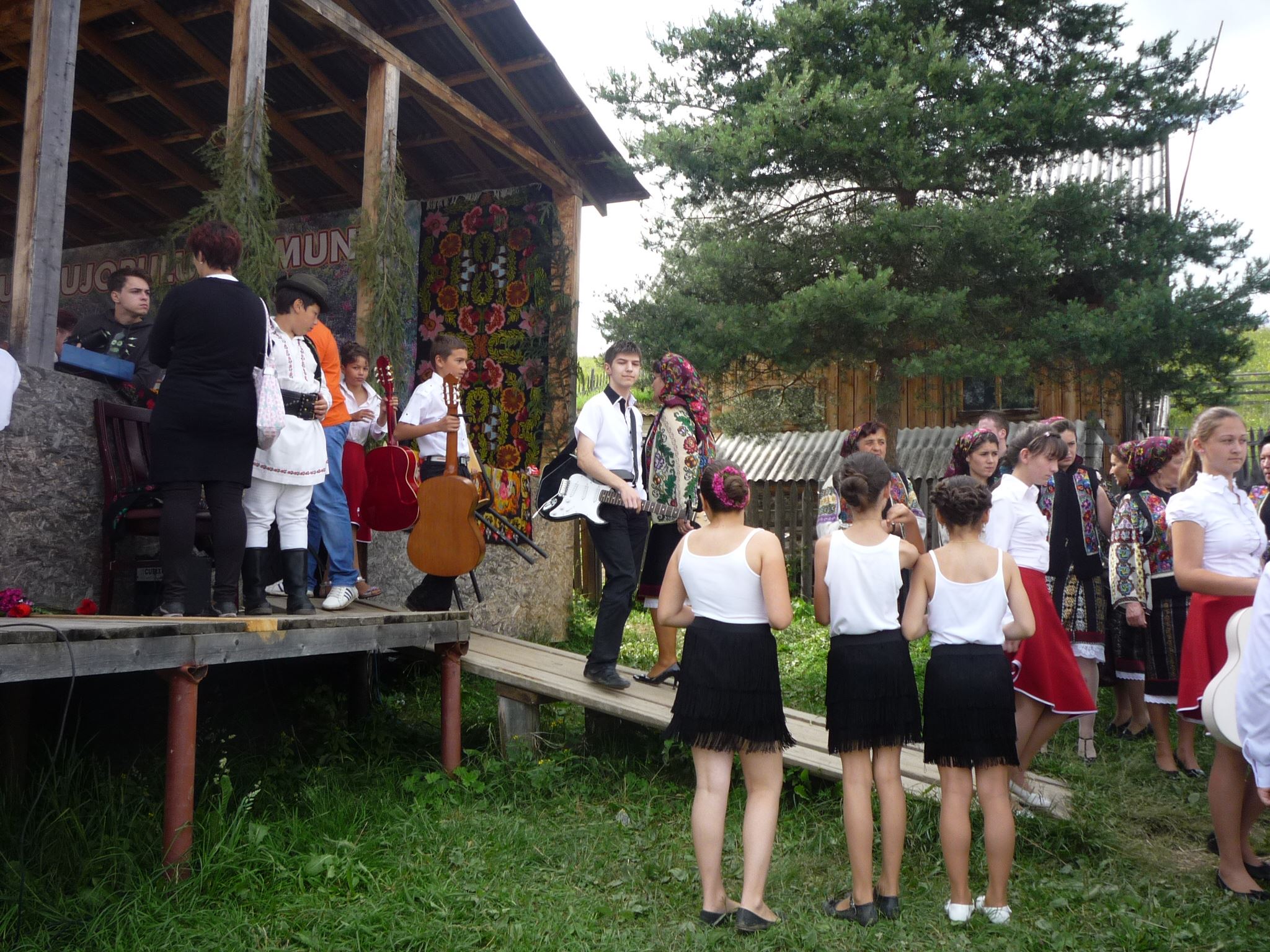 When he was 14, he started writing & recording his own music, which at the time consisted of rock instrumentals. He has also produced within a wide variety of EDM genres, including dubstep, chiptune & trance.
After moving to the United Kingdom and completing his degree, he found great joy in working with singer-songwriters. He produced & co-wrote two singles alongside Alice Grey, under the artist name Rechromia. He has also recorded and produced music for Fragile Lucy and Issy Somers.
He started playing the Chapman Stick in 2020, after having found himself with a lot of time to spend indoors. He has written several original songs for the stick and performs regularly at open mics across Southampton.